In a recent post on his blog, John Merrow wrote about using technology more widely in schools in order to increase learning opportunities to students. He quotes a recent study sponsored by the Knight Foundation that suggests that the U.S. has a "second class information citizenship."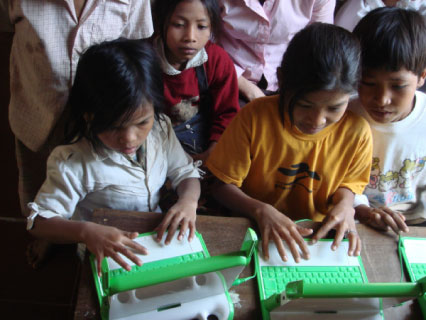 Many of us seem to be living in a world of information overload, but many people still lack access to the same technology that we take for granted. This "digital divide" is playing out all over, and is especially problematic when it comes to education. Because while some schools have all the latest gadgets and students get to learn using technology in innovative ways, there are students in less economically advantaged schools who don't get that opportunity.
It got us thinking: how are teachers nationwide using technology in the classroom?  Could access to technology invigorate and democratize education?
If you're a teacher or administrator, we'd love to know how you're using technology in your classrooms or districts. Have initiatives in your schools or districts been successful? What challenges have you encountered along the way?
Share your stories here or join the discussion we've got going on Facebook.